100% Authentic & dELICIOUS Indian Sweets in usa
Your One-Stop Shop for buying finest quality delicious south Indian Sweets online in USA.
Finest Indian sweets Online in USA?
Indian Sweets and snacks are known for their amazing and unique taste worldwide. At the top of the list of Indian sweets and snacks, there is a wide selection of South Indian sweets that not only the Indians but people across the globe love to have. We bring the most authentic range of Indian sweets in USA for you that will be delivered right to your doorstep. Place Your order now.
Fresh and Natural Sweets
Indian Sweets providing fresh sweets with high quality ingredients. Give it a try and you will not disappoint.
Personalized Service
Buying India sweets in USA is not easy so We treat our customers right! Our team will ensure you have a smooth and pleasant experience all the way through.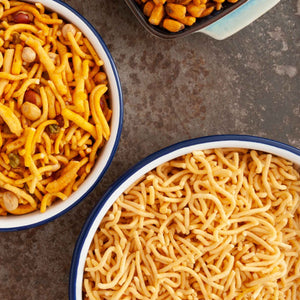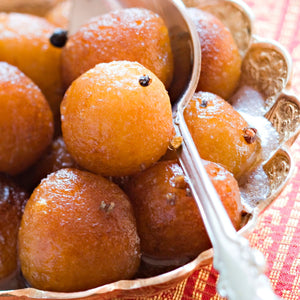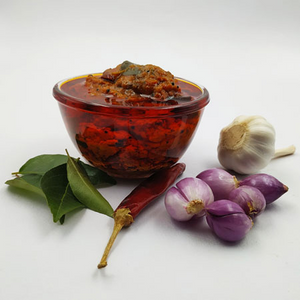 Buy South Indian Sweets & Snacks Online in USA
Buying Indian sweets Online in USA is a dream for many people because usually there are not a lot of options available. Even if you get some options, you sometimes have to compromise on the quality. So, instead of ruining your experience, you can shop for our South Indian sweets. Here, you get a wide range and get the best quality right at your doorstep.
The Best Range Of Indian Snacks
The list of Indian snacks keeps on getting longer and longer, As Indian Pastries, best indian desserts, tapioca chips and so on is not easy to find, so below are some of the most selling Indian snacks that people love the most in USA & Worldwide.
Kaju katli
If you know about Barfi, then you can also make a perception about this amazing sweet from South India. It is also known as the Kaju Barfi because of its texture and looks. The main star of this sweet is cashew, but many other ingredients like milk and sugar accompany it to make an amazingly delicious South Indian dessert.
Boondhi Laddu
Most Indian events are incomplete without having a Laddu, and Boondhi Laddu makes a perfect choice for all happy occasions. These spherical treats come in their shape when sugar combines with batter. You may not be able to complete one laddu in one go, but every bite will be delightful.
Badam Kathali
This is another sweet from South India that resembles Barfi. Almonds are the main ingredient here, bringing uniqueness and deliciousness to the treat. Apart from Almonds, milk and sugar also have an important role in bringing the perfect texture.
Jangeri
This South Indian treat looks just like a flower, and it tastes sweet. This sweet wins many hearts because of dipping it in sweet syrup. However, when you are buying it, you must not confuse it with Jilebi, which also has the same color. Apart from colors, these two are very different treats.
Adhirasam
Adhirasam is a South Indian sweet snack that belongs to the Tamil cuisine and several others. It may look like some biscuits, but its texture and taste are unique. This unique sweet has a unique making process that includes frying in oil.
badhusha
You can call this delicious treat the traditional Indian version of glazed doughnuts because of how it looks. The ingredients are also similar, but you will note a significant difference in its texture and taste when you eat it. It is more like a pastry than a doughnut.
What our customer say's about us
I got sweets and pickles delivered to the US. Packaging was solid and quality of products top notch. Great online store for indians who miss home! The search ends here. Highly recommend!
I ordered thattai from 24Chakra, Loved it so much, it tasted exactly what my grandmother use to make for us. felt really homemade. It made me remember my childhood. Thank you 24Chakra, I really haven't expected this good quality and taste
Wow! What an awesome customer service! The moment I ordered a few online indian sweets & snacks, they delivered it immediately. And needless to explain about the taste of these items. The adhirasam & mysorepakwas mouthwatering for my whole family. If not for 24Chakra then how are we going to get this experience of tasting home products and getting into nostalgic moments
Perfect taste as someone said the search ends here every product is perfect. Really good service and delicious authentic food products. Great job 24Chakra. I am your lifelong customer.
I was browsing for few pure and authentic Andhra pickles. I found out Sitara and ordered pickles online my wife was against this idea. After receiving the pickles my wife was very astonished with the taste and their excellent customer service.i would like to thank team Sitara for their efforts in listening to their customers and exceeding their expectations. All the best team Sitara.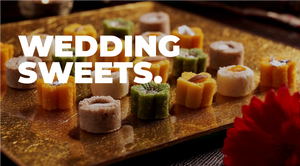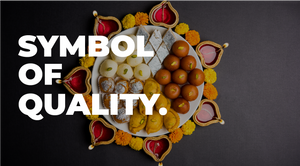 Without Worrying Get The Fresh & Delicious South Indian Sweets from us and you will be here again
Need custom sweets? Have multiple shipments? Get in touch with us and we can mix mithai, provide custom boxes, add notes and personalize your order!
Affordable prices
We believe that everyone must be able to taste the best Indian sweets, and this is the reason for our Indian sweet shop having the most affordable prices. In this way, you can order in bulk as well as in a small quantity according to your requirements.
Top-notch quality ensured
All of our Indian Sweets in USA follow our standard and quality checks. These are not only about delivering the product, but we ensure to provide the best product in terms of quality and taste. When you buy Authentic Indian sweets from us, you can be worry-free about the quality.
We deliver with love.
Getting Indian sweets in USA can be a tricky thing because of your location. Sometimes there is not a single shop in a town or state. However, we remove all these barriers by providing you with the best products right at your doorstep.
We are the Authentic Source to buy South Indian Sweets & Snacks Online in USA
Are you craving your favorite Indian sweets and snacks? Is it getting hard for you to find an Indian sweet shop where you can get all South Indian sweets? You are not alone.

who is missing delicious Indian sweets in USA. Do not worry because we have the complete range of Indian sweets and snacks available.